Cleanbuild specialises in hygienic PVC panels. Our high-quality Cleanpanel panels can be used to build or renovate low maintenance walls, ceilings and awnings within a short period of time. Practicality comes first: the panels are easy to clean and can be installed quickly. Cleanpanel is often used in the car wash industry, food industry and in other hygienic (working) environments.
BENEFITS OF CLEANBUILD PLASTIC PANELS
BENEFITS
Easy to clean
Hygienic
Resistant to cleaning agents
Impact and wear-resistant
Available in any desired project size
Simple and fast installation
Excellent the best value for money,
Also suitable for building free-standing (double) walls
SPECIFICATIONS
OUR PRODUCT RANGE OF PLASTIC PANELS
The Cleanpanel wall and ceiling system provides ease of cleaning and efficiency. The strong, smooth surface of the panels makes them easy and quick to clean. The panels have a unique tongue and groove joint with double-sided rubber sealing and are resistant to cleaning agents.

Cleanpanel plastic panels are available in the bright colours white and grey and in widths 250/35 mm and 400/35 mm. The panels can be cut to any desired length. Moreover, our product range also includes fire-retardant FI-RE panels.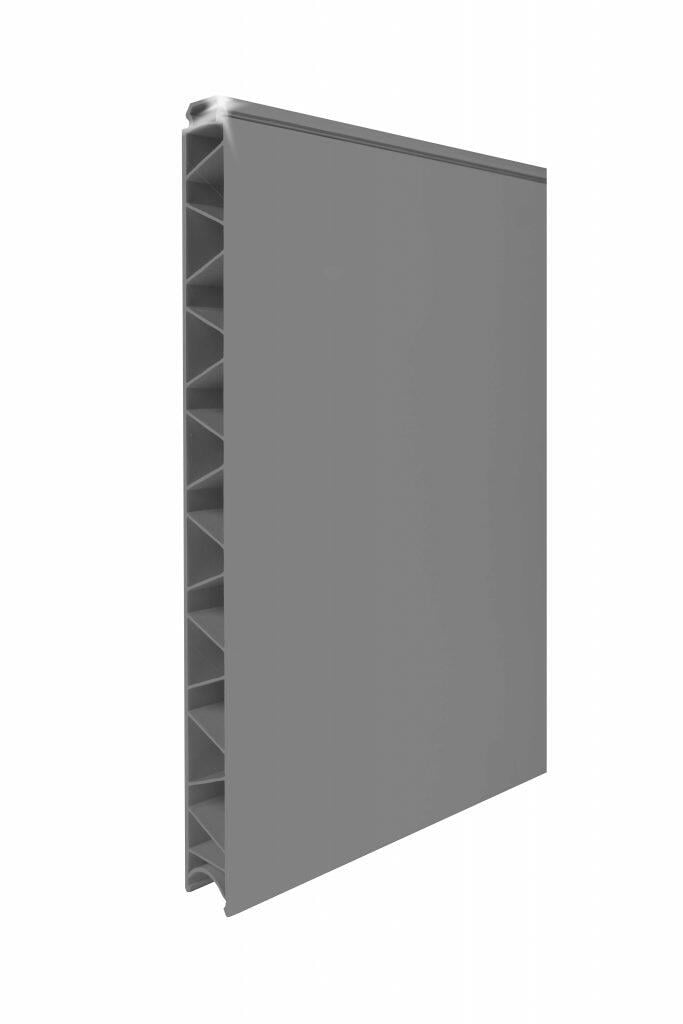 Cleanpanel grey plastic panels are widely used as hygienic wall and ceiling cladding.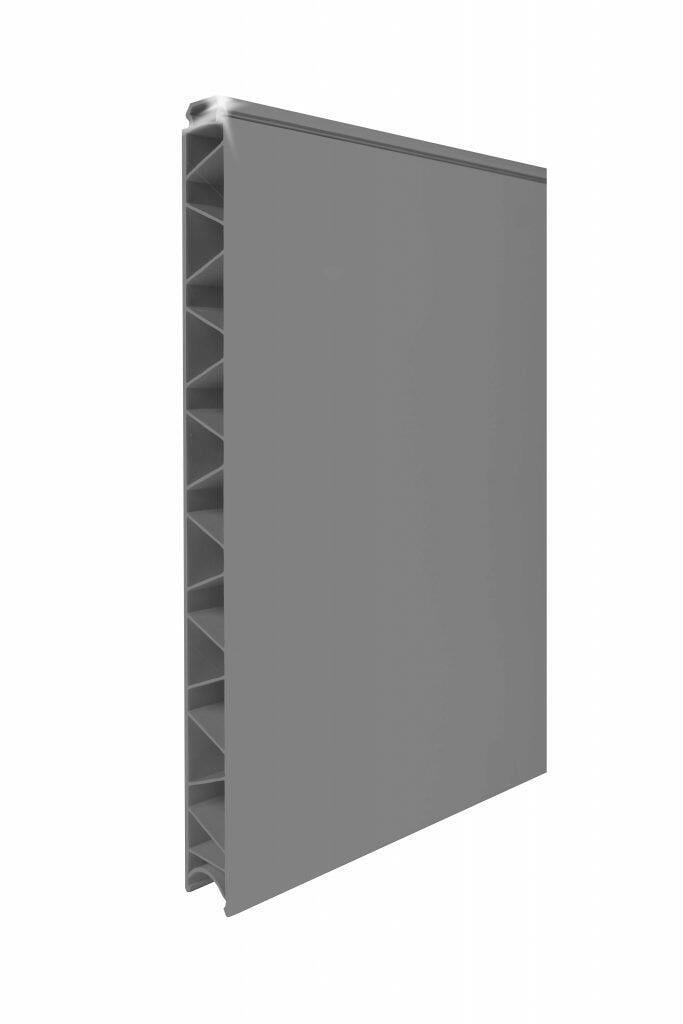 Cleanpanel grey plastic panels are widely used as hygienic wall and ceiling cladding.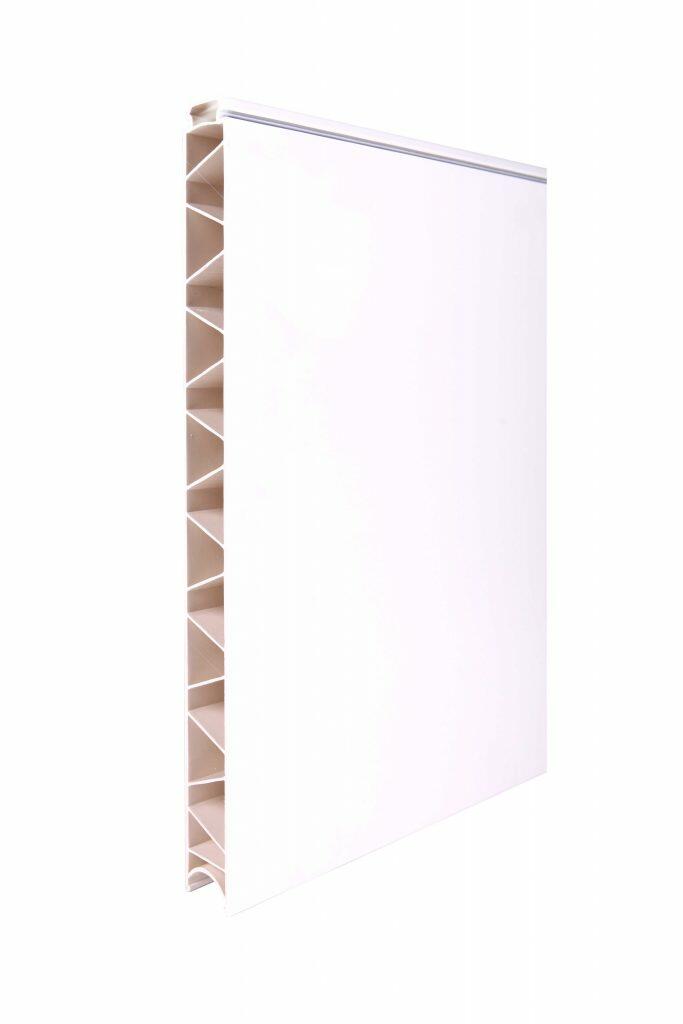 Cleanpanel white plastic panels are ideal for the cladding and construction of hygienic/ industrial walls, ceilings and canopies.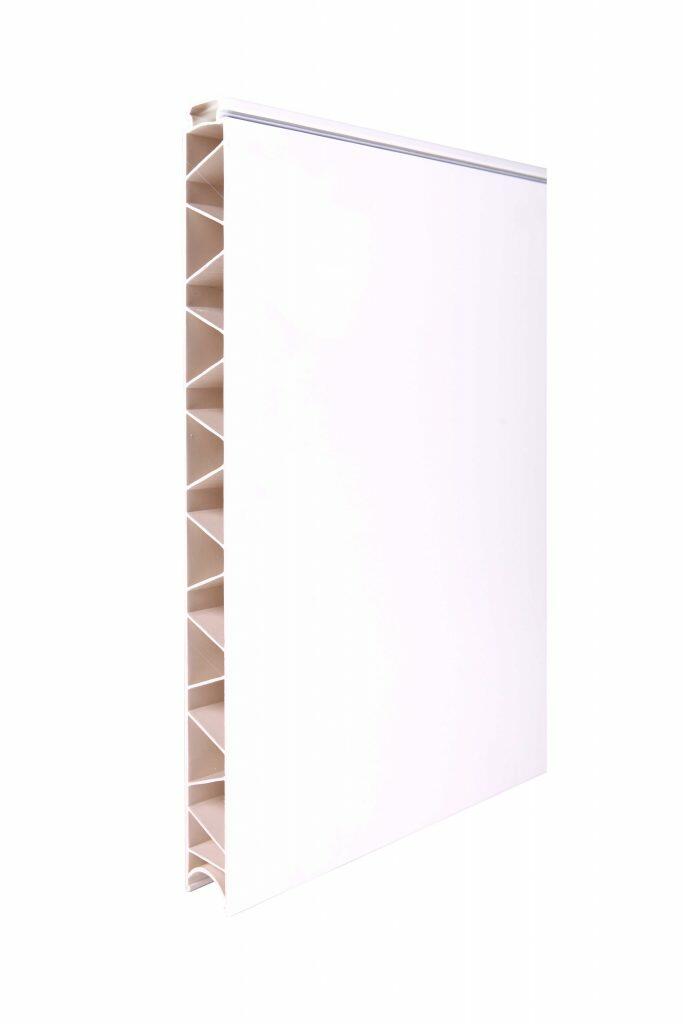 Cleanpanel white plastic panels are ideal for the cladding and construction of hygienic/ industrial walls, ceilings and canopies.
APPLICATIONS OF CLEANBUILD PLASTIC PANELS
Cleanpanel is a versatile product, that is used in a wide variety of sectors. Cleanpanel and the FI-RE panel offer many benefits, especially in working environments where hygiene and ease of cleaning are paramount. The plastic panels can be used very efficiently for the construction and renovation of walls and ceilings and free-standing walls.
WE CAN PROVIDE SOLID ADVICE AND INSTALLATION
Cleanbuild is happy to take as much work off your hands as possible. Our expert advisors will help you decide which products and dimensions best suit to your new construction or renovation project. We manufacture and deliver the panels directly in the right length, so that sawing will not or hardly be necessary. We can also take care of the installation for you. This way, you have a single point of contact for delivery and installation. Very efficient!
OTHER CLEANBUILD PRODUCTS
We also offer Cleanprofile plastic profiles for a smooth finish of the Cleanpanel PVC panels. The profiles are made from the same quality material and fit the panels perfectly. Also, our PVC doors (Cleandoor) and PVC windows (Cleanwindow) make an ideal combination with our panel system.
By choosing PVC wall and ceiling panels you choose convenience and efficiency. Especially in areas where hygiene is paramount, and walls and ceilings must be cleaned quickly. Our Cleanpanel panels and FI-RE fire-retardant panels have a number of advantages:
Cleanpanel ® is a Cleanbuild product, a specialist in high-quality (hygienic) plastic construction materials. Plastic wall and ceiling cladding have existed for some time, but they rarely had the right quality or features for use in industrial or hygienic areas. Therefore, in collaboration with the plastics industry, we developed the Cleanpanel panel. This panel has remarkable features, which make it possible to achieve a high degree of hygiene and ease of cleaning. The double-sided rubber sealing, for example, is unique to our product. But also the composition of the material (solid PVC), the extra smooth finish and strong joints in the core are unique to Cleanpanel. It is a sophisticated product, that is suitable for many applications.
The plastic panels form the most important part of our total range of hygienic plastic construction materials. Cleanbuild also manufactures and supplies matching plastic profiles (Cleanprofile) and high-quality plastic doors and windows (Cleandoor and Cleanwindow). For these products, too, we have spent years tinkering with the right composition of materials and design. The result: a complete range of smart and practical materials with the best value for money.
Our specialists will be happy to inform you about the possibilities of renovating your car wash, petrol station roof, kitchen or production area with Cleanbuild's hygienic solutions.