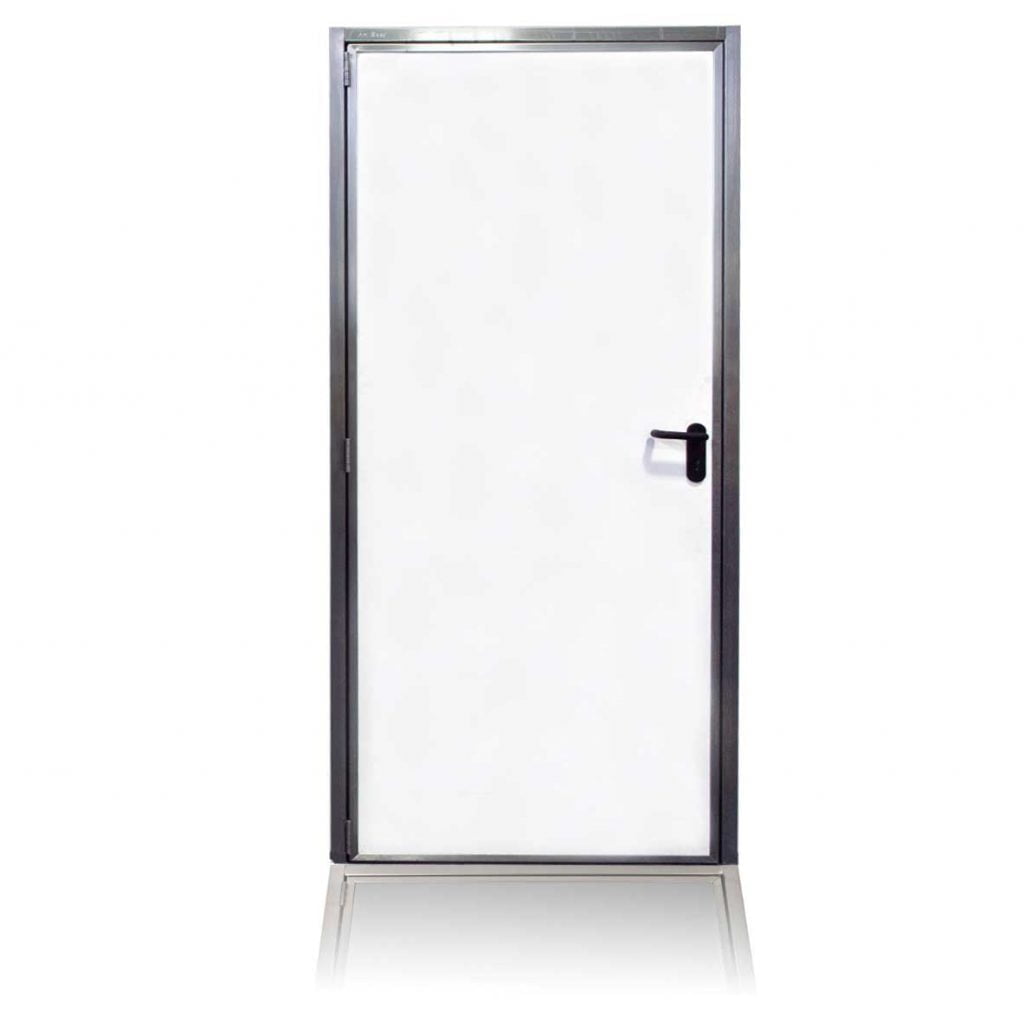 Cleandoor stainless-steel doors
The robust Cleandoor stainless-steel door has an extremely durable construction. The core of the door comprises fire-retardant PIR foam, that is finished on both sides with a polyester protective layer. The door is provided with a strong stainless-steel framework around the door panel and has a stainless-steel-frame and stainless-steel-hinges. Thanks to the moisture and UV resistant finish, Cleandoor stainless-steel doors are highly suitable for hygienic working environments.
A Cleandoor stainless-steel door for every project
Cleandoor stainless-steel doors are available in different designs. The doors can be made in any desired size and can be tailor-made. For example, you can choose from:
Revolving door, double doors or sliding door
Fully glazed or non-glazed

 

Plexiglass or insulating double glazing with stainless-steel window frame
Colours grey, white and different other RAL colours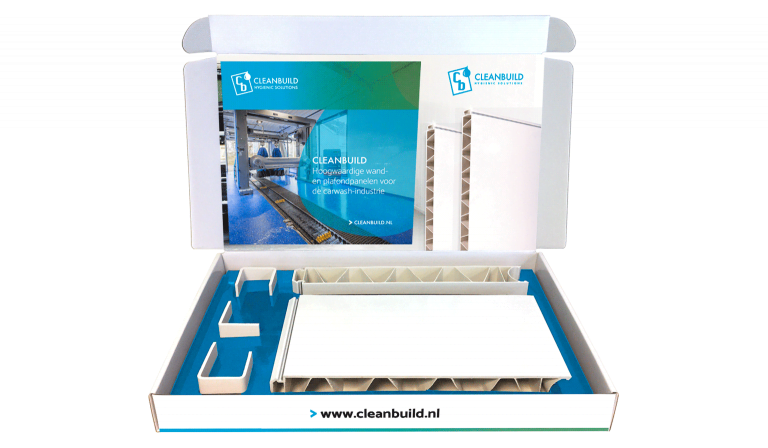 Super smooth, impact resistant & radiant white – Cleanpanel plastic wall and ceiling panels give the working environment a completely new look. Curious about the product? Request a FREE Sample Package now.
Other Cleanbuild products