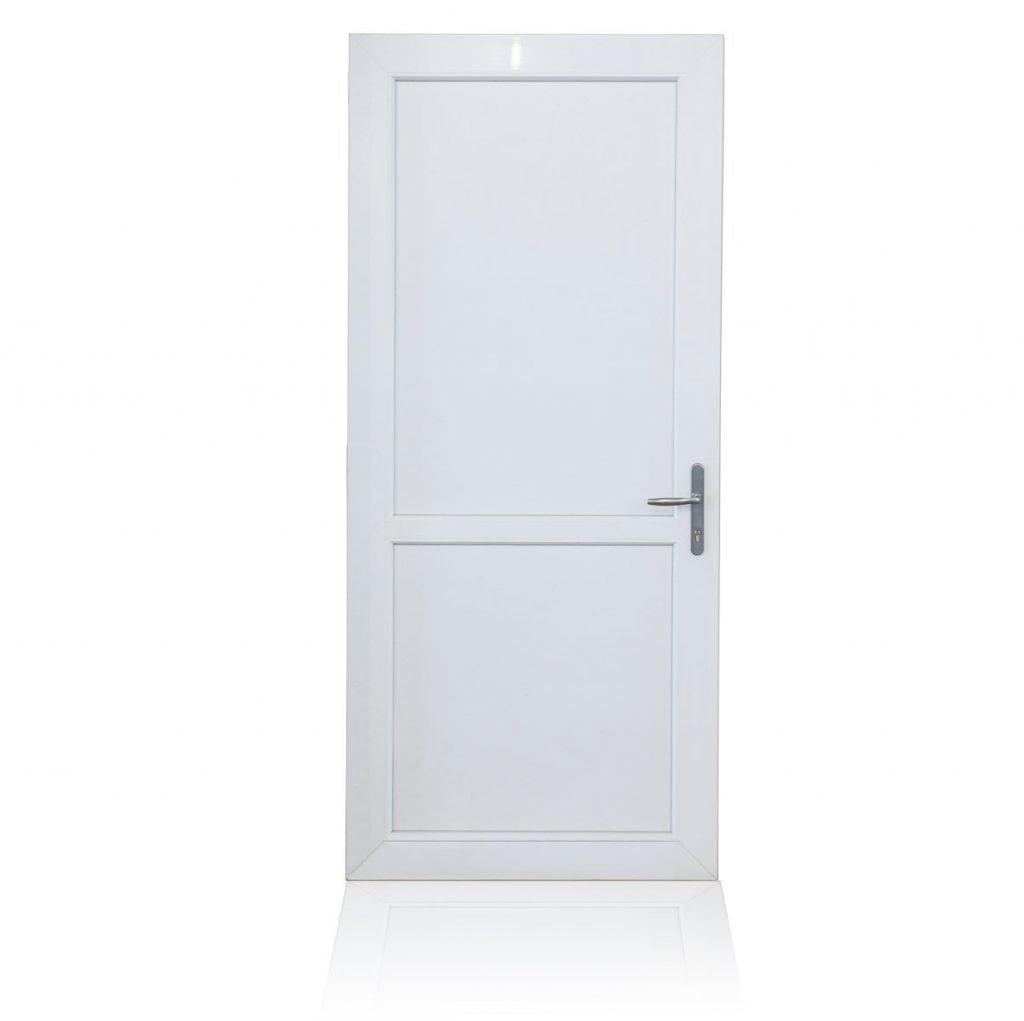 With Cleandoor PVC doors you can choose from many different designs and options. The doors are custom-made and can be assembled entirely to your wishes in terms of dimensions, colour, glazing and design. 
A plastic door for every project
As standard, Cleandoor plastic doors are manufactured in bright white, but it is also possible to order the doors in a specific project colour. do this, we use Renolit film, which is available in a large number of RAL colours. The film is highly colourfast, is UV resistant and does not warp under the influence of heat or moisture. The doors can also be finished with a smooth or woodgrain structure. 
The Cleandoor plastic doors are manufactured as standard as a single revolving door but can also be manufactured as double doors. The doors are provided with high-quality fittings, double-sided rubber anti-leak strips and have a profile depth of 70 mm. 
Cleandoor plastic doors can be supplied either glazed or non-glazed. The doors are fitted with insulating double glazing as standard, but many other types of glazing are also possible. For example, you can opt for anti-scaling glass, dirt-resistant glass, food-safe glass, sun and heat-resistant glass, HR++ diffuse glass and HR+++ glass. Would you like to use a different type of glazing? Our advisors will be happy to discuss the possibilities with you. 
Other doors in our product range
In addition to Cleandoor plastic doors, our product range also includes robust Cleandoor stainless-steel doors: Cleandoor Steel door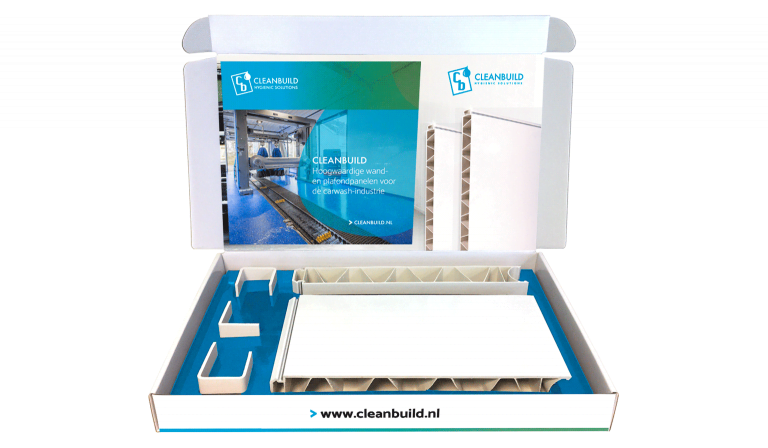 Super smooth, impact resistant & radiant white – Cleanpanel plastic wall and ceiling panels give the working environment a completely new look. Curious about the product? Request a FREE Sample Package now.
Other Cleanbuild products