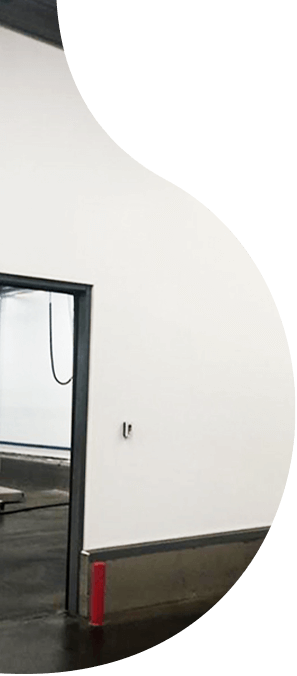 Choose convenience with hygienic plastic wall and ceiling panels
In fishery and fish processing, hygiene is very important. Strict hygiene protocols apply at fish auctions, fish wholesalers and fish shops. Cleanbuild can give fish processors a helping hand when it comes to hygiene. Our plastic finishing products are easy to clean and require little maintenance. We are happy to help you build or renovate your HACCP working environment in the fishing industry.
Strong & impact-resistant – ideal for a fishery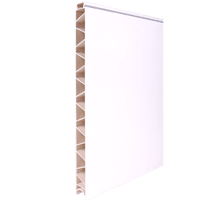 Fishery building products
Our product range has been developed with practicality in mind. They are practical, low-maintenance plastic building materials that ensure a high level of hygiene. Resistant to cleaning agents, wear- and impact-resistant, and above all: beautiful to look at.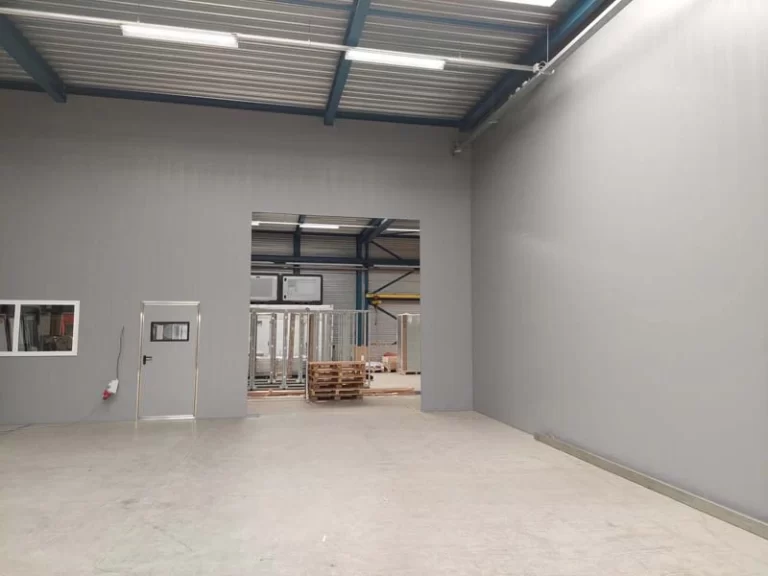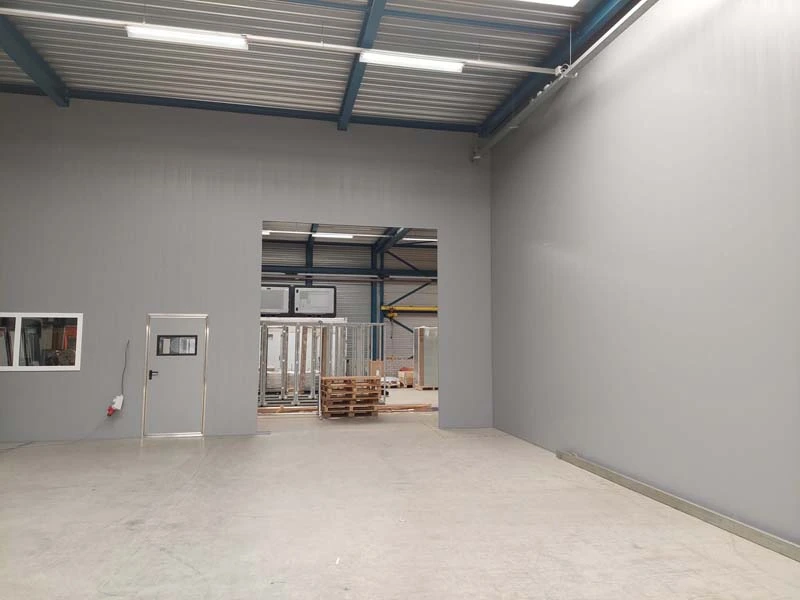 Partition wall in Ridderkerk warehouse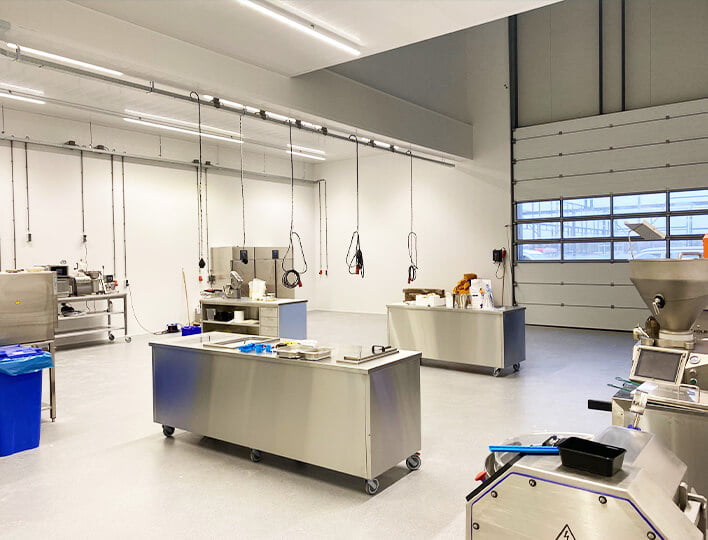 Hygienic walls and ceilings in test siteTiNDLE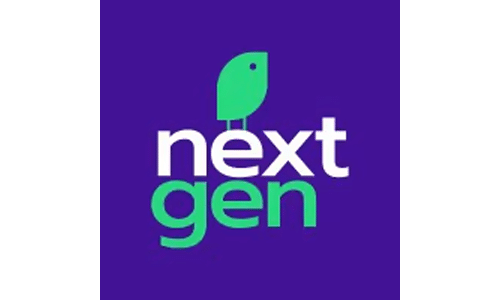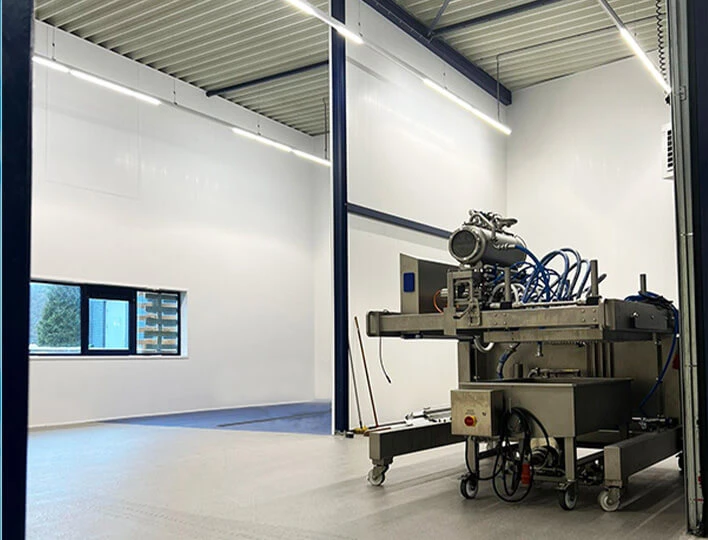 PVC partition wall and steel construction Foodjet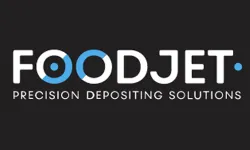 Hygienic walls for the Harlingen fish auction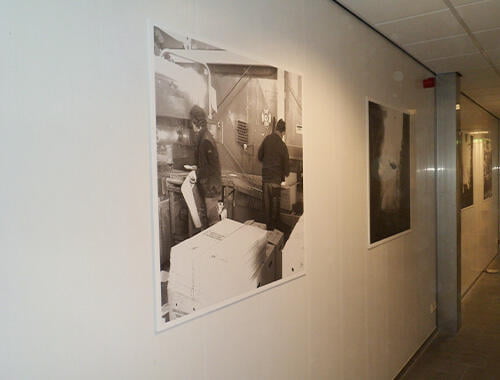 Wall covering mussel farm Neeltje Jans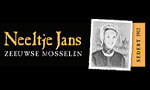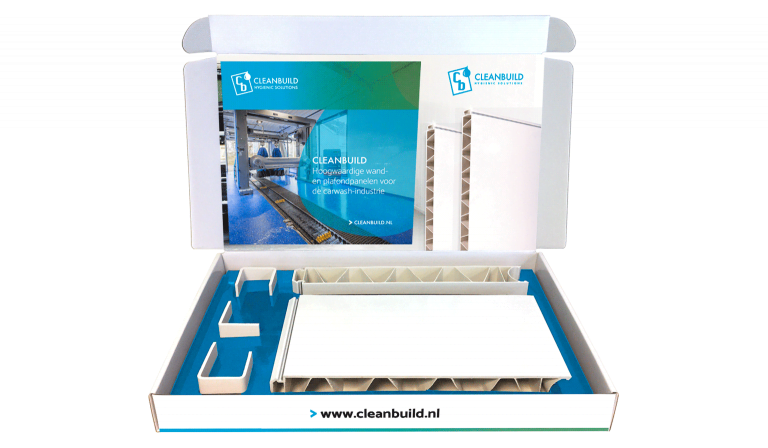 Super smooth, impact resistant & radiant white – Cleanpanel plastic wall and ceiling panels give the working environment a completely new look. Curious about the product? Request a FREE Sample Package now.
Let us handle the assembly for you
Installing plastic panels against the long walls at a fish auction is a time-consuming job. We are happy to help! Cleanbuild works with its own, experienced fitters. They have been working with Cleanpanel and our other products for years and can therefore install them quickly and professionally.
Are you going to work with Cleanbuild? Then we will do our utmost to guide your project from start to finish:
More about Cleanbuild & fisheries
HACCP walls for a fishery
When it comes to fish processing, food safety is very important. At a fishery, the rules on hygiene must be meticulously observed. At fish auctions, fish wholesalers, fish shops and other fish processing companies, HACCP guidelines are therefore strict. An HACCP plan is actually a risk analysis in which the fish processor describes which risk factors in his company could endanger food safety.
An important risk factor has to do with the working environment. Can it be cleaned easily and thoroughly? Consider the floors, walls, ceilings, doors and windows in a room. Cleanbuild is a company that specialises in plastic wall and ceiling panels especially suited for this purpose. The panels are made of rigid PVC, a plastic with a number of advantageous properties. For instance, the panels are super smooth and can be cleaned quickly because they do not retain dirt. In addition, PVC is a durable material that hardly wears out, is waterproof and can definitely take a beating.
Walls and ceilings clad with Cleanpanel plastic panels retain their high quality for a long time and require little maintenance. Our plastic windows and doors – made of rigid PVC – are also easy to maintain. Cleanbuild's products thus contribute to achieving HACCP standards in the fishing industry. Whether you operate in fish auctions, fish wholesalers, fish shops or any other business where fish is processed,
Fish shop with professional, hygienic appearance
As a fish lover, you like to visit a fish shop where you can find quality products. It is therefore important that the shop embodies this quality in both the fresh fish and the interior design. After all, you want to see that the work is clean and that hygiene is paramount. With clean, white wall cladding, you can easily create this desired effect.
Cleanpanel plastic panels are suitable for wall cladding in fish shops. These panels are made of super smooth rigid PVC and are available in bright white or grey. This allows the walls to be cleaned easily and quickly with mild soapy water. This way, the walls in your fish shop will always remain fresh and clean, leaving customers feeling satisfied.
Investing in shop interiors is not for nothing. After all, a hygienic and well-kept appearance of a fish shop contributes to the customer experience and confidence in the quality of the products.