PVC doors are a valuable addition to hygienic wall and ceiling cladding. Just like our panels, the doors are strong, low maintenance and easy to clean. The doors are UV resistant, moisture resistant and resistant to chemicals in disinfection and cleaning agents. In areas with high hygiene requirements. The Cleanbuild plastic doors are therefore an outcome.
.
OUR PRODUCT RANGE OF DOORS
Cleanbuild offers a choice of two different doors. The robust Cleandoor stainless-steel is an extremely durable door, that will last for years and requires little maintenance. Also, the sustainable and versatile Cleandoor Plastic offers great ease of cleaning and is available in many different designs.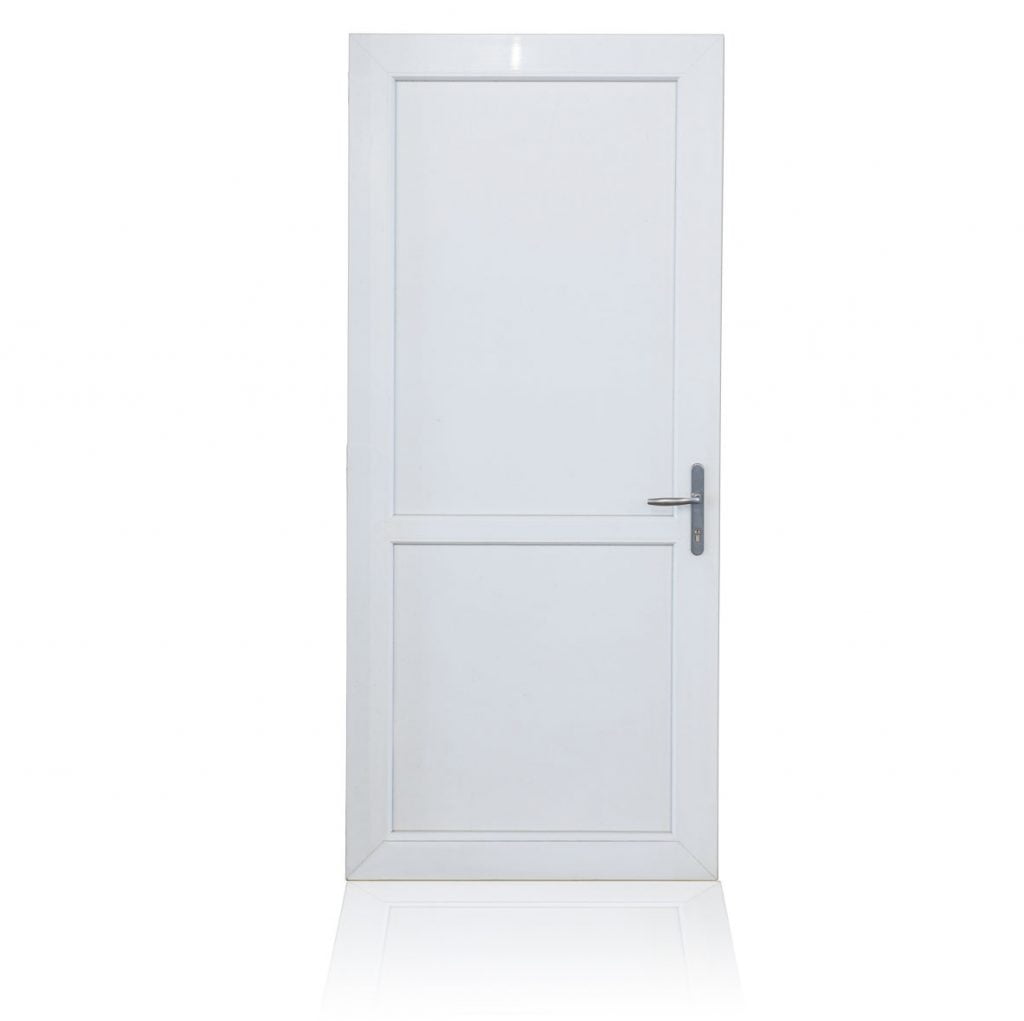 With Cleandoor PVC doors you can choose from many different designs and options. The doors are custom-made and can be assembled entirely to your wishes in terms of dimensions, colour, glazing and design.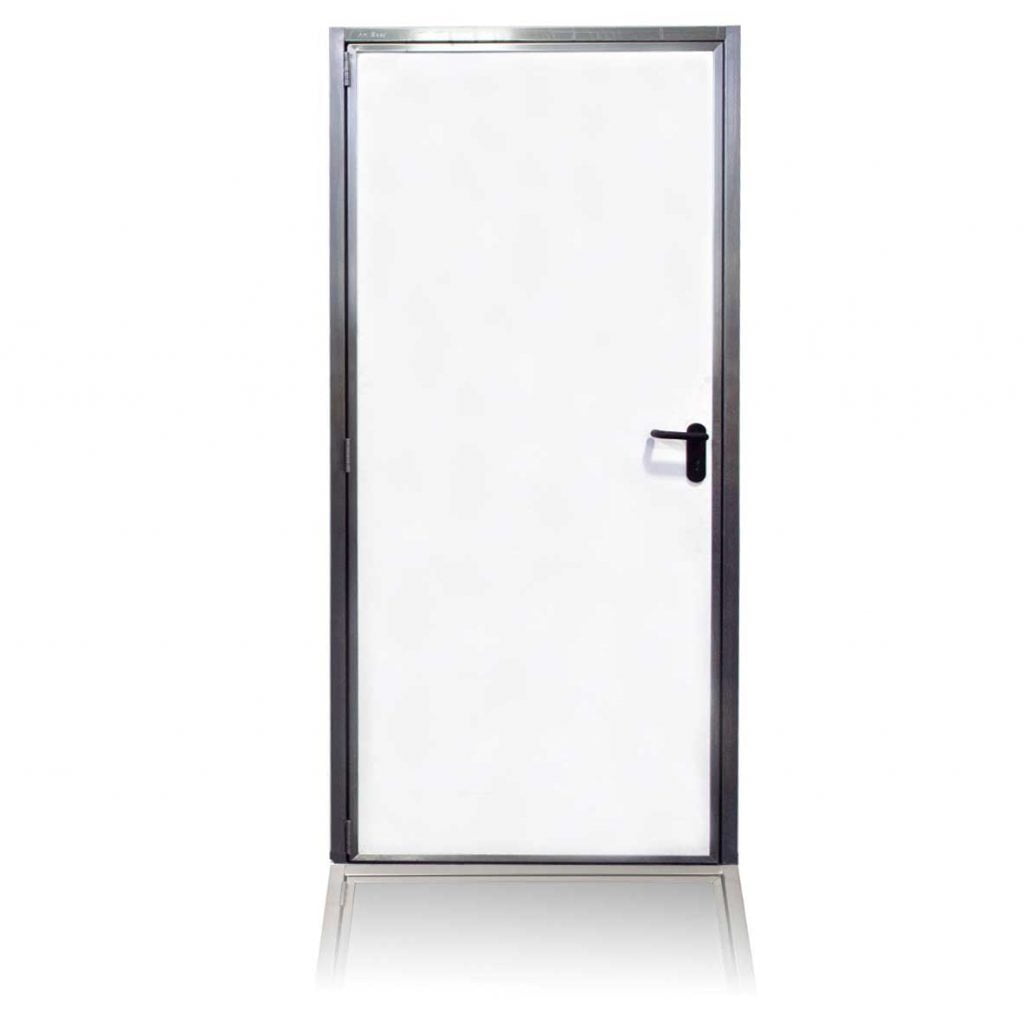 The robust Cleandoor stainless-steel door has an extremely durable construction. Thanks to the moisture and UV resistant finish, Cleandoor stainless-steel doors are highly suitable for hygienic working environments.
PLASTIC EXTERIOR DOORS FOR INTERIOR USE
Our Cleandoor plastic doors are, technically speaking, exterior doors. This means that they are UV resistant, and resistant to (extreme) weather conditions and moisture. These qualities make the doors also highly suitable for use in industrial hygienic working environments. For car washes, for example, is it ideal that the doors are UV resistant. Especially in roll-over car washes, sunlight often enters the building. In other industries, such as the food industry and sanitary facilities, it is important that doors can withstand frequent and thorough cleaning. Both types of Cleandoor doors can cope with this for a long time and without any problems. A plastic exterior door for interior use therefore offers many advantages.
Tailor-made PVC doors
Our Cleandoor stainless-steel door and Cleandoor PVC door are tailor-made to your needs. You can also choose the door that best suits your project in terms of colour and design. Would you like more information on the different options? Our advisors are technically qualified and will be happy to discuss the various possibilities with you.
Carwash fire station Almere
The new fire station in Almere-Poort has its own car wash for fire engines. Cleanbuild was asked to clad the walls, ceilings and the

Renovation truckwash Zeewolde
The truck wash at the SuperTank petrol station in Zeewolde has had a real makeover. The interior of the truckwash has been re-lined with

New tractor wash bay in Bedum
In the tractor wash bay of Wieringa Farm, the walls are covered with Cleanbuild plastic panels.

The new warehouse of REYM, specialist in industrial cleaning, is fully clad on the inside with white Cleanpanel panels.

OTHER CLEANBUILD PRODUCTS
Our specialists will be happy to inform you about the possibilities of renovating your car wash, petrol station roof, kitchen or production area with Cleanbuild's hygienic solutions.