Turn a practical wall into an eye-catching billboard – with Cleanbuild's printed panels you can use any surface for advertising. Printed or stickered Cleanpanel panels are strong and scratch-resistant. The modular wall panels  fit together almost seamlessly and can be reused. This makes Cleanpanel printed panels perfect for stylish presentation walls, construction site fences, outdoor advertising and many more options.
WHY CLEANBUILD PRINTED PANELS?
OUR SOLUTIONS FOR PRINTED PANELS, INDOOR & OUTDOOR ADVERTISING
All our PVC panels can be fitted with full-colour printing or stickers. The panels have a super-smooth surface, are easy to clean and can simply be clicked together. Besides printing (directly onto the panel) it is also possible to use stickers on the advertising panels. This has the advantage that the stickers can be removed.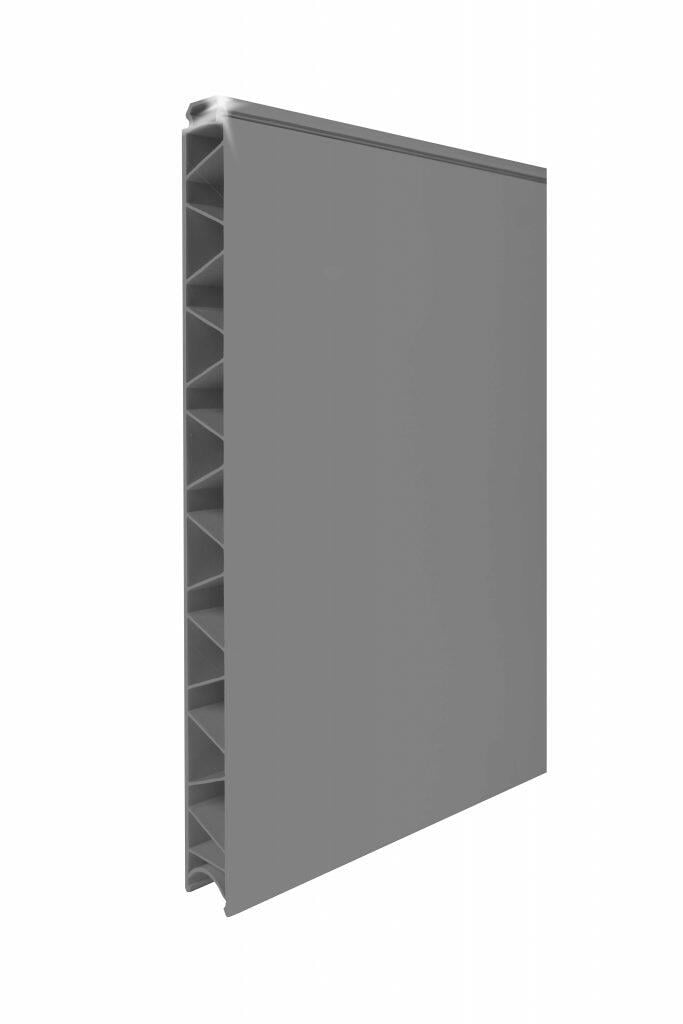 Cleanpanel grey plastic panels are widely used as hygienic wall and ceiling cladding.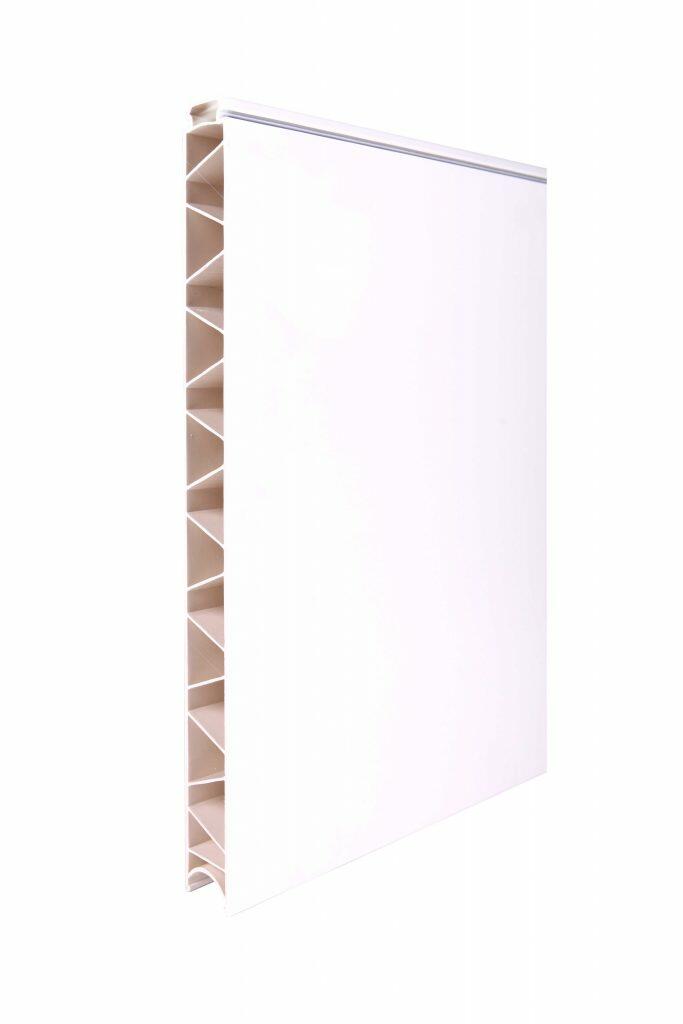 Cleanpanel white plastic panels are ideal for the cladding and construction of hygienic/ industrial walls, ceilings and canopies.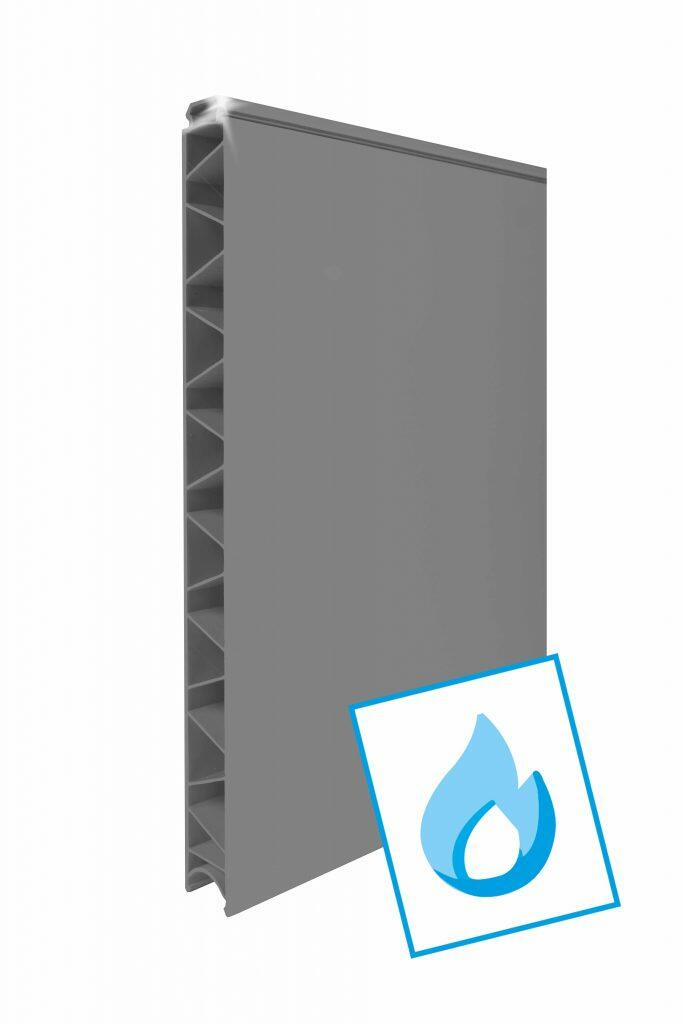 The 'Fire Retardant' Cleanbuild panels are the first plastic panels on the market to be approved in Fire class B (fire class B-S3-D0).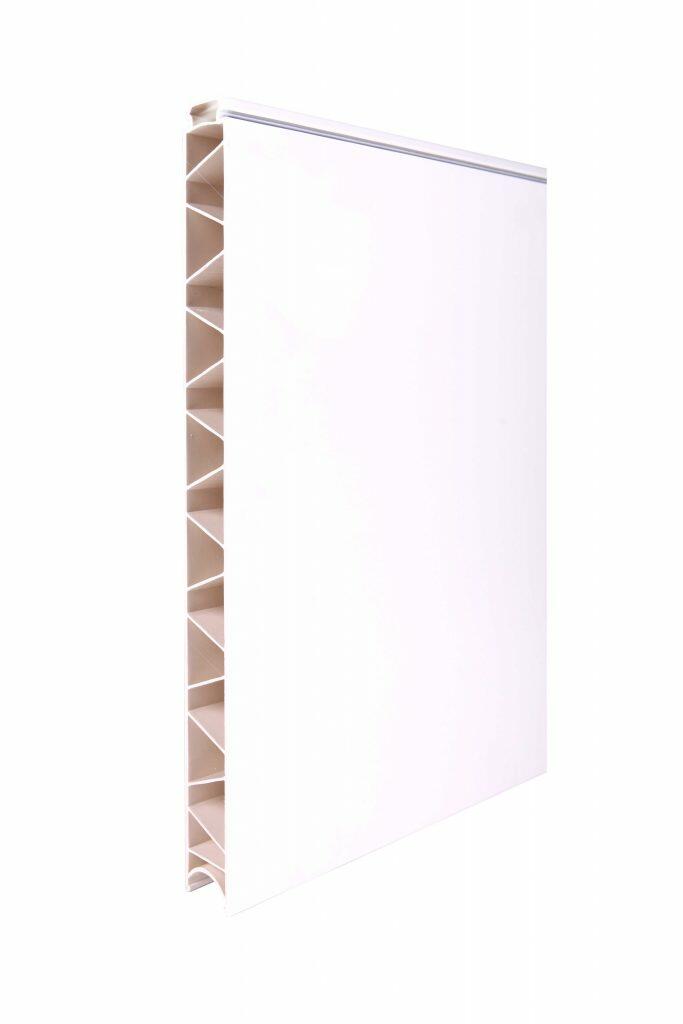 Cleanpanel white plastic panels are ideal for the cladding and construction of hygienic/ industrial walls, ceilings and canopies.
APPLICATIONS OF PRINTED PANELS
Cleanpanel printed panels are ideal for all kinds of applications. They are often used to make strong and scratch-resistant trade fair and presentation walls. PVC panels are also a practical solution for large advertising walls, outdoor advertising and large signage.
PRESENTATION WALLS AND EXHIBITION WALLS
When setting up a trade fair, a large, open space is converted into a well-appointed trade fair floor. There is not much time: clear walking routes, common areas and stands have to be built in the empty hall in a few days. Printed panels are a great solution for erecting these temporary walls. They are lightweight, easy to handle and extremely quick to install and dismantle.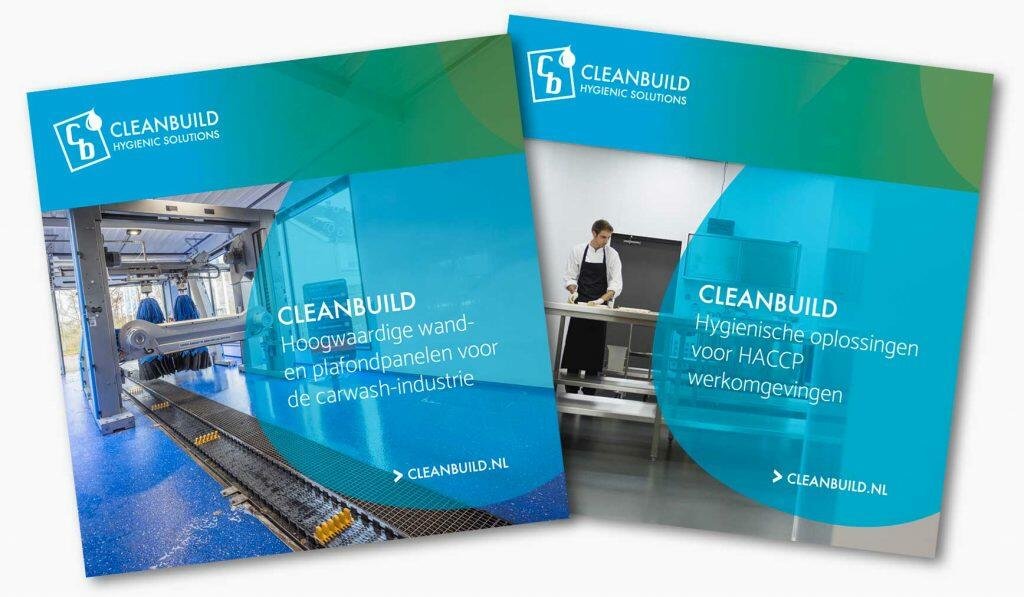 Download the FREE Cleanbuild product brochure now. Get to know all plastic construction products and request advice or a quote without obligation. Our specialists will gladly assist you.
PRINTED CONSTRUCTION FENCES / SITE FENCES
Construction fences, building hoardings and yard gates are used for the safe and tidy fencing off of construction sites. Particularly in the case of renovations in public areas, such as inner cities and shopping centres, a construction fence is an excellent place for advertising. Where else would you find such a large surface area that is also seen by many people? To fully exploit the marketing potential of a construction site fence, printed panels are a stylish option.
Cleanpanel ® is a Cleanbuild product, a specialist in high-quality (hygienic) plastic construction materials. Plastic wall and ceiling cladding have existed for some time, but they rarely had the right quality or features for use in industrial or hygienic areas. Therefore, in collaboration with the plastics industry, we developed the Cleanpanel panel. This panel has remarkable features, which make it possible to achieve a high degree of hygiene and ease of cleaning. The double-sided rubber sealing, for example, is unique to our product. But also the composition of the material (solid PVC), the extra smooth finish and strong joints in the core are unique to Cleanpanel. It is a sophisticated product, that is suitable for many applications.
The plastic panels form the most important part of our total range of hygienic plastic construction materials. Cleanbuild also manufactures and supplies matching plastic profiles (Cleanprofile) and high-quality plastic doors and windows (Cleandoor and Cleanwindow). For these products, too, we have spent years tinkering with the right composition of materials and design. The result: a complete range of smart and practical materials with the best value for money.
Our specialists will be happy to inform you about the possibilities of renovating your car wash, petrol station roof, kitchen or production area with Cleanbuild's hygienic solutions.