The canopy is the business card of a petrol station. An attractive, sleek canopy provides recognition and comfort while refuelling the car. Our high-quality Cleanpanel panels are highly suitable for the realisation of sustainable, low-maintenance plastic canopies. The smooth surface ensures optimal light distribution, is easy to clean and can withstand all weather conditions. Your customers will be able to refuel in a well-light area under a strikingly modern petrol station canopy.
WHY CLEANBUILD FOR YOUR PETROL STATION CANOPY?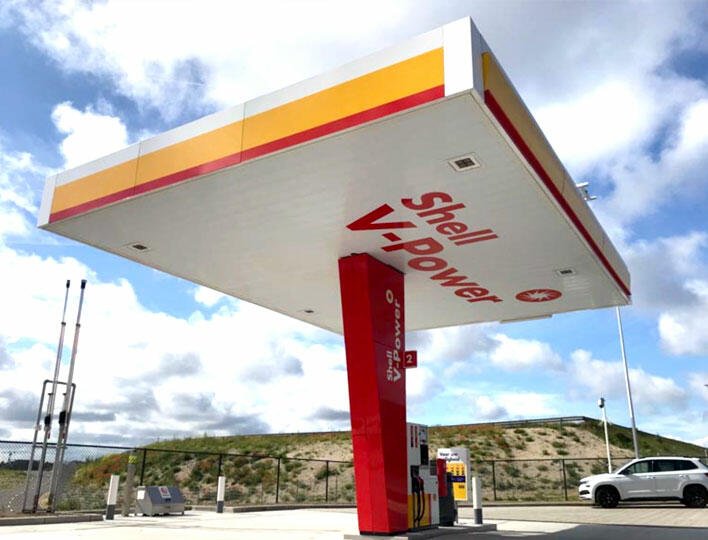 Cleanpanel plastic panels have been developed as hygienic and low-maintenance construction material, for indoor and outdoor applications. It is no coincidence that our products are widely used in areas that require frequent cleaning, such as car washes, food production areas and sanitary facilities. Also with a PVC canopy, you will benefit from the great ease of cleaning of the smooth, wear-resistant panels. Dirt can be easily rinsed off the surface, leaving the canopy looking clean and fresh for a long time.
The easiest way to give your petrol station awning a new look, is by putting stickers on it or by changing it. The smooth surface of our plastic panels is very suitable for this. stickers stick perfectly well on the smooth area and are also easy to remove.
In addition to the white and grey Cleanpanel panels, we can also manufacture high-quality plastic panels in different RAL colours. In this this way, you can have the corporate identity colours of the petrol station integrated into the awning, for maximum recognition. Our advisors will be pleased to tell you more about different options for colouring plastic panels.
OUR SOLUTIONS FOR PETROL STATION CANOPIES
Cleanpanel plastic panels are designed for hygienic, low-maintenance applications. Thanks to these properties, the panels are also ideally suited for the construction or renovation of plastic canopies – even with rounded shapes. Cleanpanel panels are easy to combine with (LED) lighting and can be stickered (repeatedly) without problems. The panels are UV resistant, available in different RAL colours and in a fire-resistant FI-RE variant.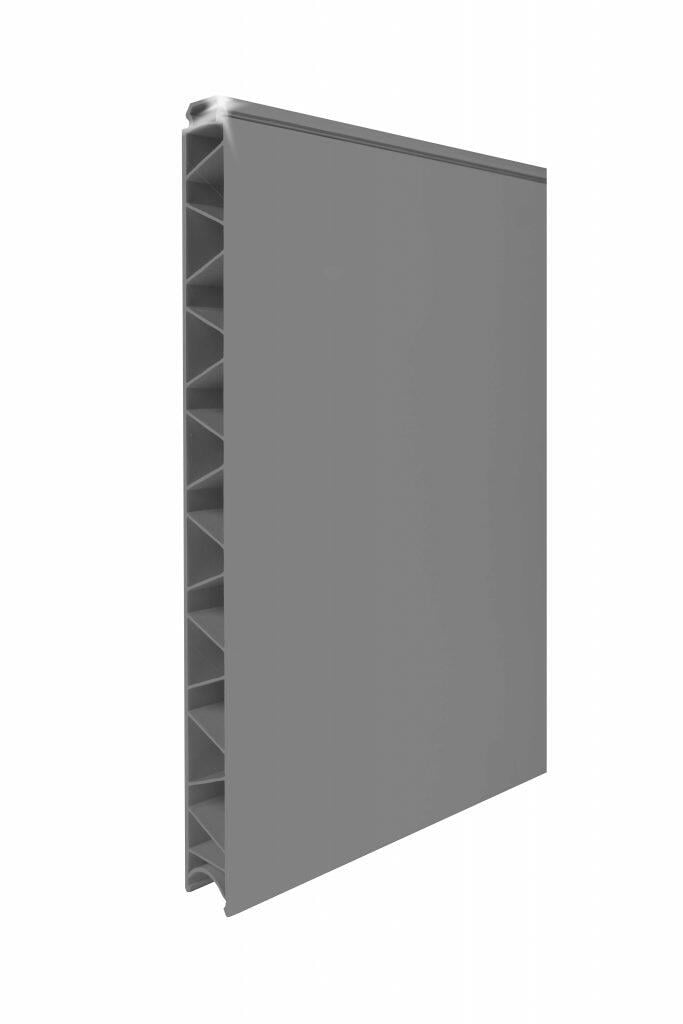 Cleanpanel grey plastic panels are widely used as hygienic wall and ceiling cladding.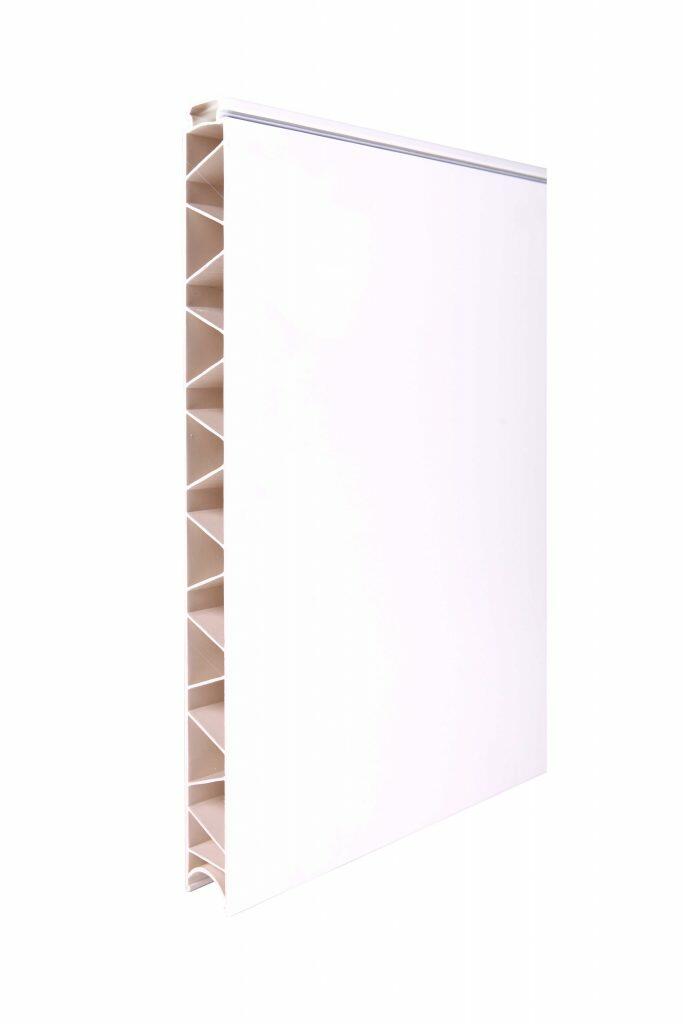 Cleanpanel white plastic panels are ideal for the cladding and construction of hygienic/ industrial walls, ceilings and canopies.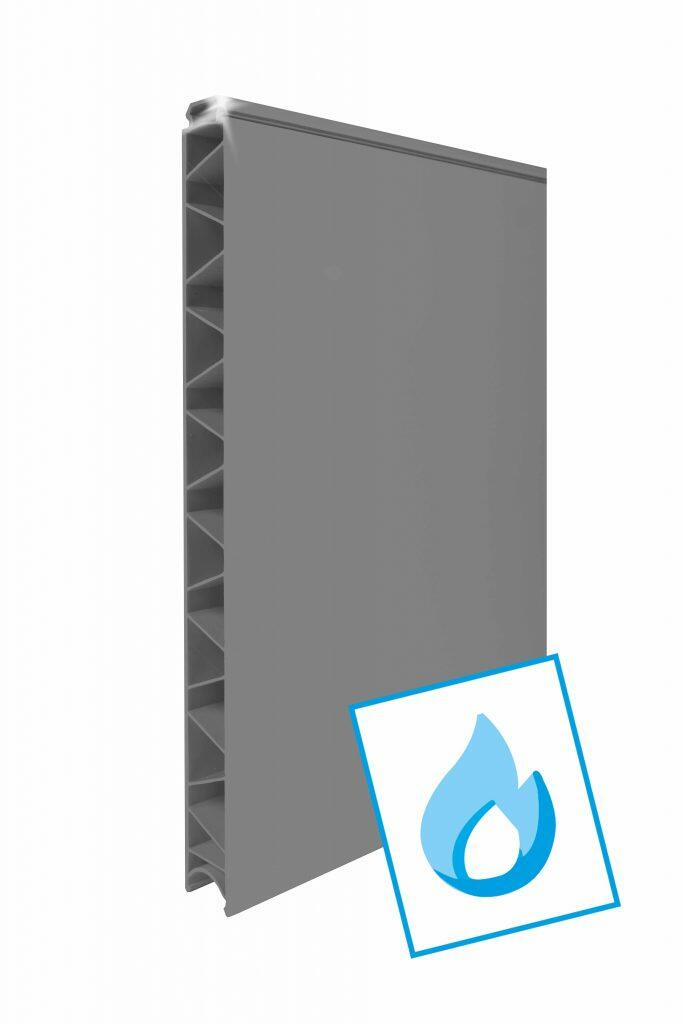 The 'Fire Retardant' Cleanbuild panels are the first plastic panels on the market to be approved in Fire class B (fire class B-S3-D0).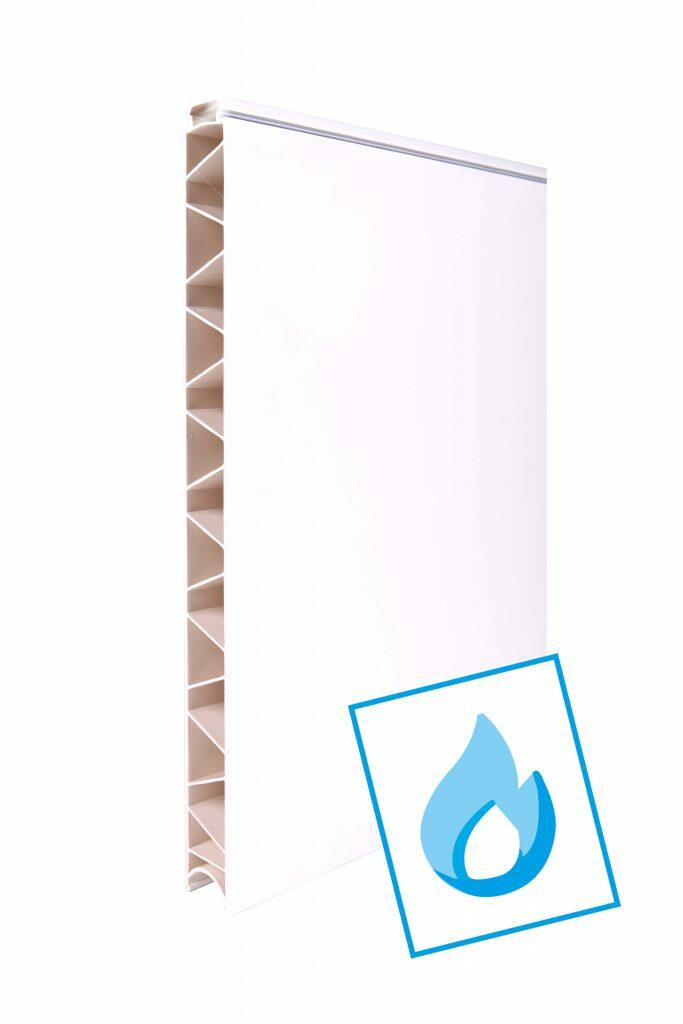 The 'Fire Retardant' panels are made of plastic that is composed of fire-retardant (fire class B-S3-D0) raw materials. Benefits of the plastic panels with fire-retardant properties.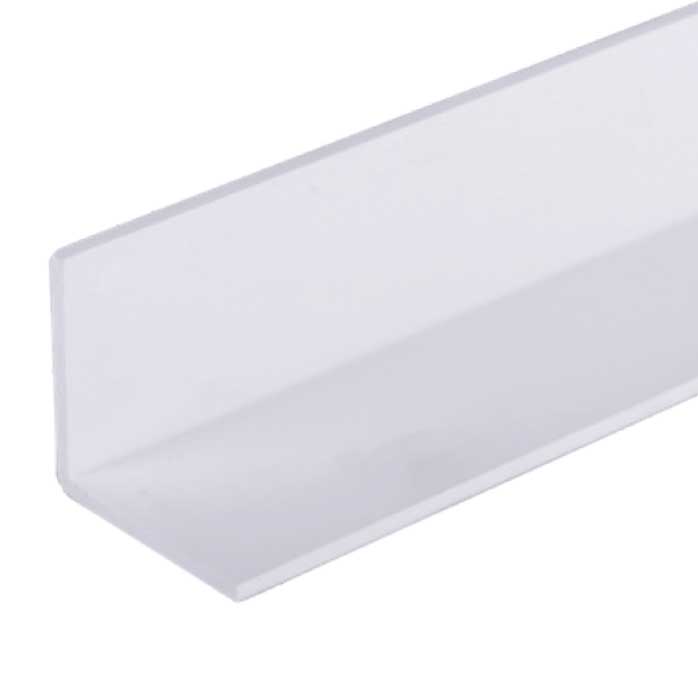 In places where a U-shaped profile does not fit properly, a Cleanprofile L-shaped profile can be used for finishing the Cleanpanel panels.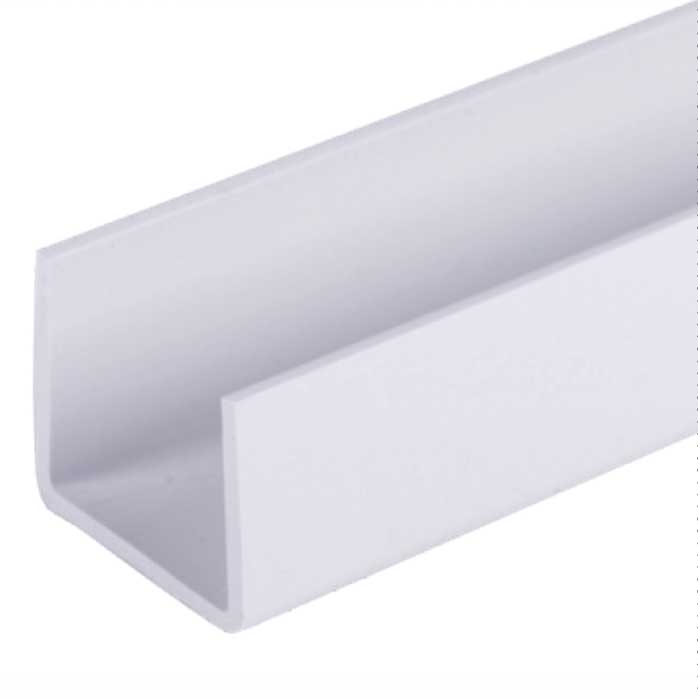 Cleanprofile U-shaped profiles are used for a tidy and smooth finishing of wall and ceiling panels. Cleanprofile plastic U-shaped profiles are available in white and grey and fit perfectly with the Cleanpanel plastic panels.
FROM ADVICE TO INSTALLATION - WE TAKE CARE OF IT
Are you planning to build or renovate a canopy? Cleanbuild can save you a lot of work. Our service goes beyond the production and delivery of our solutions. For example, our advisors will be happy to think along with you about the right sizes and products for your building project and we can take care of the installation for you. Everything you need, provided by one reliable partner. 
Cleanpanel ® is a Cleanbuild product, a specialist in high-quality (hygienic) plastic construction materials. Plastic wall and ceiling cladding have existed for some time, but they rarely had the right quality or features for use in industrial or hygienic areas. Therefore, in collaboration with the plastics industry, we developed the Cleanpanel panel. This panel has remarkable features, which make it possible to achieve a high degree of hygiene and ease of cleaning. The double-sided rubber sealing, for example, is unique to our product. But also the composition of the material (solid PVC), the extra smooth finish and strong joints in the core are unique to Cleanpanel. It is a sophisticated product, that is suitable for many applications.
The plastic panels form the most important part of our total range of hygienic plastic construction materials. Cleanbuild also manufactures and supplies matching plastic profiles (Cleanprofile) and high-quality plastic doors and windows (Cleandoor and Cleanwindow). For these products, too, we have spent years tinkering with the right composition of materials and design. The result: a complete range of smart and practical materials with the best value for money.
Our specialists will be happy to inform you about the possibilities of renovating your car wash, petrol station roof, kitchen or production area with Cleanbuild's hygienic solutions.